If you're a commitment-phobic shopper, choosing interior flooring can feel like a never-ending process. While trends like linoleum and shag carpet (eek) went out of style as quickly as they came into it, hardwood flooring has — for centuries — been a failsafe choice for any and every aesthetic.
To help us uncover the hardwood floor color trends that reigned supreme in 2019, Style at Home spoke with 14 top designers on their favorite stains and styles!
1. European White Oak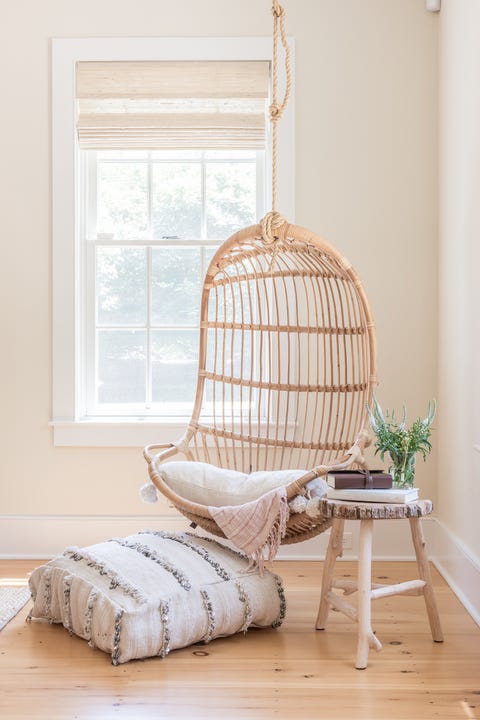 "I love warm lighter woods for the floor. I think this has been and continues to be a big trend in home design. My favorite wood species is a European White Oak; in a wide plank (above 9''). It adds the perfect balance of organic texture and modern warmth to any space." — Marina Hanisch
2. Dark Charcoal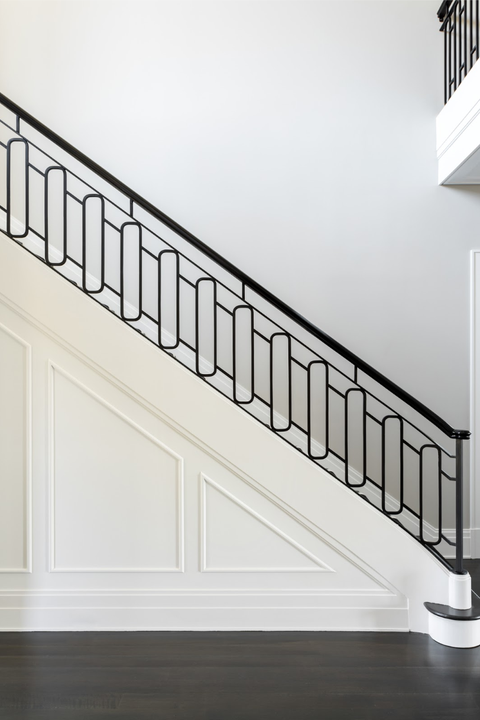 "We love a dark charcoal wide plank wood floor to ground a space and keep it looking rich. We custom blended three Minwax stains to get our favorite shade of charcoal without any red or orange hue's coming through. The combo was Ebony and Dark Walnut with a touch of Country White." — Jess Blumberg
3. Cool Brown Walnut & Yellow Oak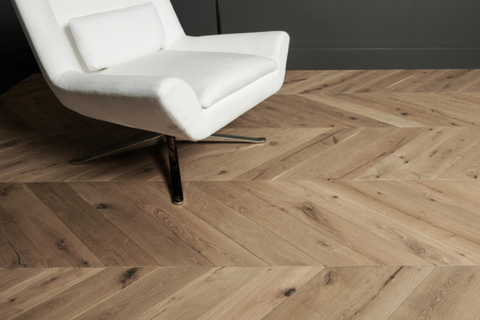 "I've watched clients and showrooms shift away from the cool gray finishes that were so popular for a couple years, and move towards wood tones that seem closer to their natural state. Personally and professionally, I'm also gravitating towards white oaks with yellow undertones, walnuts in a cool brown, and distressing only if authentic. Less is more. Except for chevron and herringbone…then the more the better." —Barbie Palomino
4. Bright Painted Hardwood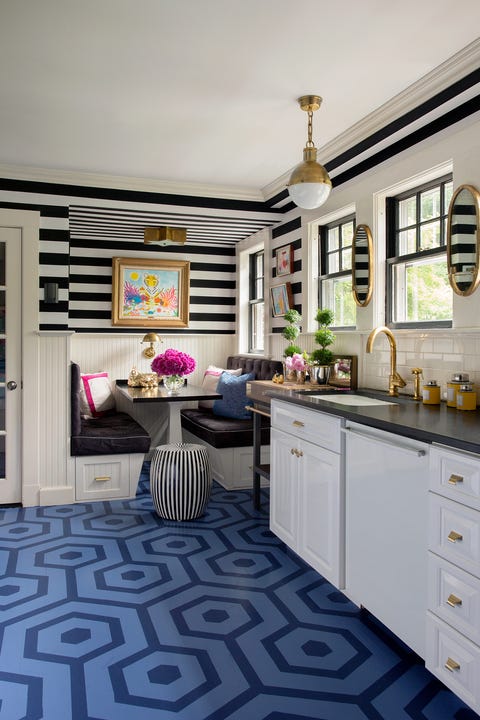 "Bright painted hardwood floors are warm, soft, and forgiving when you drop something, and you can repaint them whenever you feel like it! I personally don't have a favorite color because I paint my hardwood floors at home every 2-3 years to experiment and keep things fresh. I prefer colored hardwood floors especially in the kitchen as they generally have large amounts of tile and stone in them already (backsplashes and counters) and metal materials (appliances, pots and pans). This is a great solution when you may be looking for a material to soften a utilitarian space that most people spend the majority of their time in." — Liz Caan
5. Dark Painted Hardwood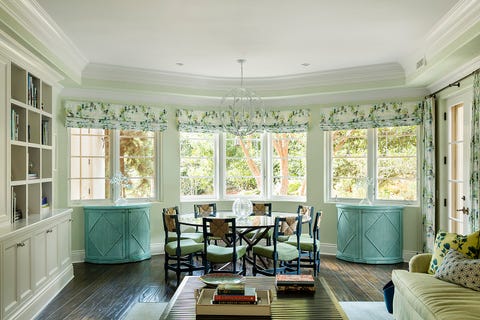 "We're currently obsessed with painted wood floors. It's such an easy way to breathe fresh life into hardwood and just one more surface space to add a pop of color." — Christine Markatos Lowe
6. Sustained White Oak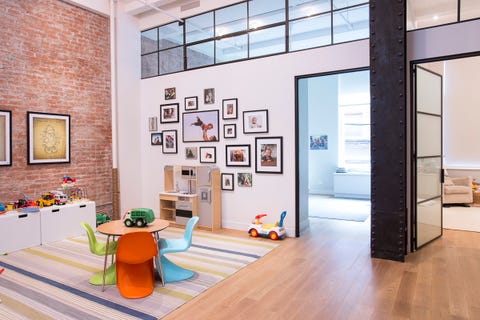 "Unstained oak provides a raw, organic look that serves as a fantastic foundation on which to build layers and layers of color. Many stained woods limit the color story you can tell—not so with unstained white oak." — Rayman Boozer
7. Graphite Hardwood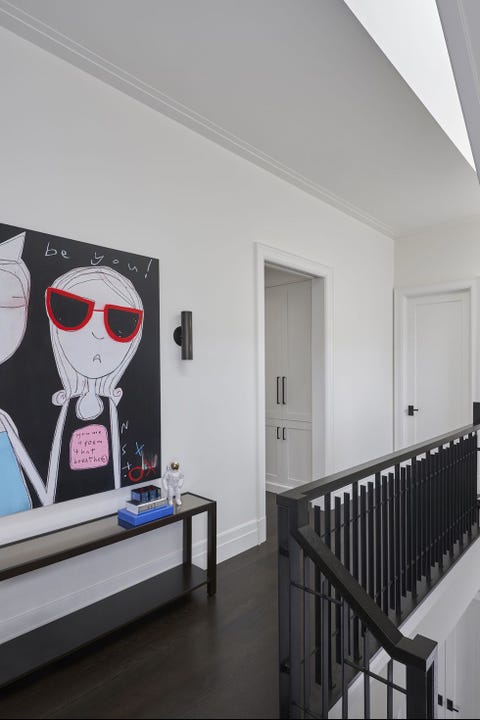 "There's no better way to make wood floors feel elevated than by adding a dark stain. When contrasted with a light wall, a dark floor helps to make the room feel brighter and taller. A rich brown or graphite floor grounds a room and, from a practical standpoint, hides any imperfections in an existing floor." — Eliza McNabb
8. Light Unsanded Hardwood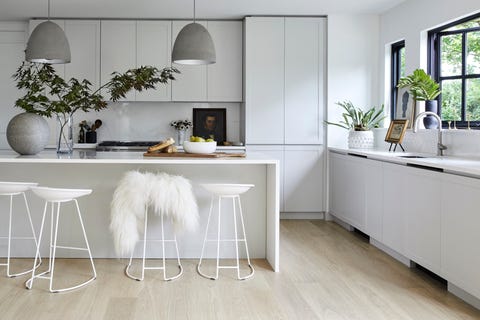 "Au natural! Go nude this winter—no stains needed. Kinda like the sexy bedhead, keeping it natural has a subtle statement that speaks volumes!" — Crystal Sinclair
9. Brown Stained Oak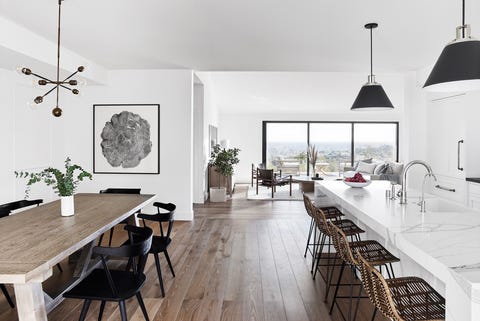 "We see floors getting warmer as 2019 rolls on. The Scandinavian white oak look still holds our heart, but we believe richer brown stains are making an insurgence into more transitional style homes this year." — Kristen Peña
10. Soft-Hued Wide Plank Hardwood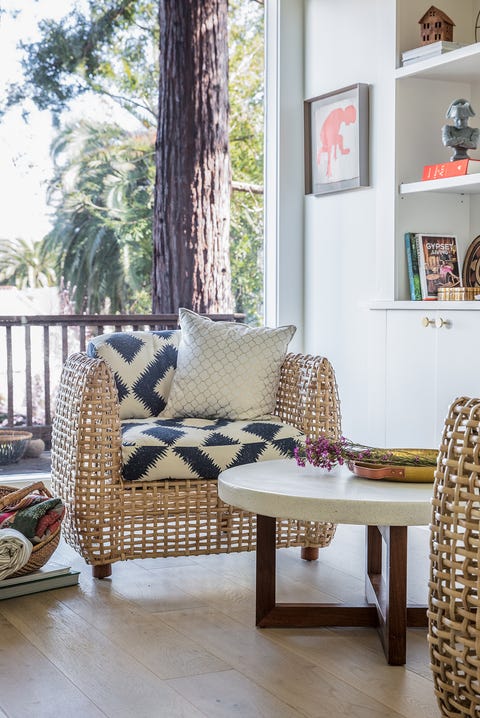 "We see interior furnishings becoming more adventuresome in their style, materials and coloration. There is no better way to ground unique, vibrant, sculptural interior decor items than with a textural, wide plank, softly natural wood flooring. The natural warmth will ground the room and act as a showcase to the fabrics and furnishings above." — Emilie Munroe
11. Grey-Toned Hardwood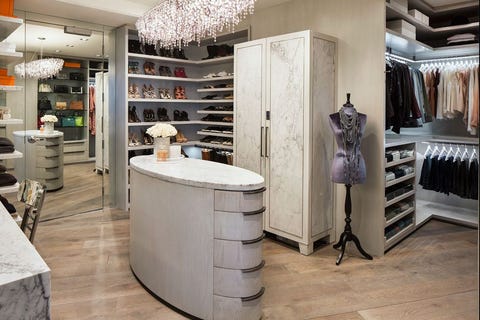 "I'm seeing an increasing number of clients opting for a grey-tone wood floor! Not too dark, not too light, but a nice medium grey undertone that complements any color of cabinetry—painted or stained. I think this falls into line with more and more clients also choosing grey closets! In the past, white was often the way to go, but now I'm seeing clients look for ways to set their spaces apart, and grey seems like a neutral, livable option." — Lisa Adams
12. Blonde Hardwood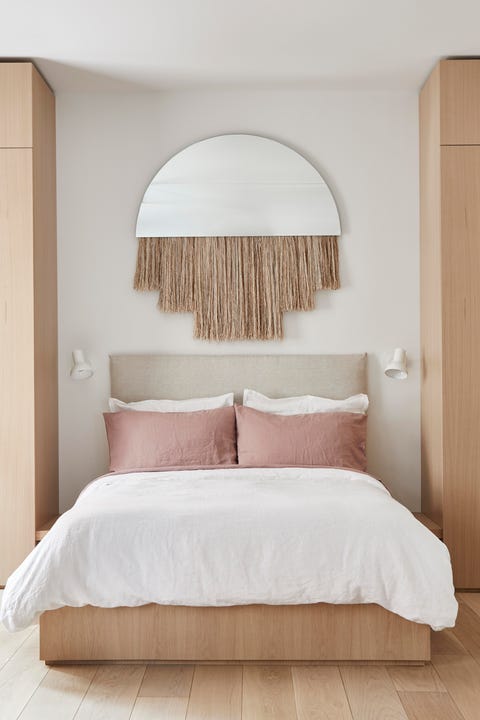 "I'm such a fan of a blonde hardwood floors and use them often in my projects. I love it's versatility and how it works in almost any space and with any style, whether it be Scandinavian, beach house, or in a Brooklyn brownstone. Blond floors work in everything from relaxed to upscale, and they are the perfect creamy, neutral backdrop for any space. We used Hudson Flooring's Jayhalk in this project and matched the finish of all the cabinetry to the floors for a seamless look" — Tina Rich
13. Rift Cut White Oak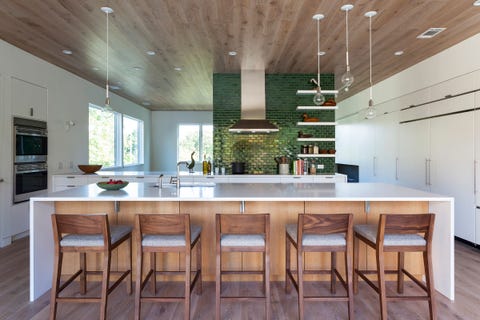 "A favorite wood for flooring at the moment is white oak, weather it is with character or rift cut. White Oak is a beautiful neutral tone for an expansive floor surface and we tend to use it on ceilings to complement the flooring below. For spaces with good natural daylight, the white oak can really help brighten and open up a space." — Gita Nandan
14. Patterned Natural Oak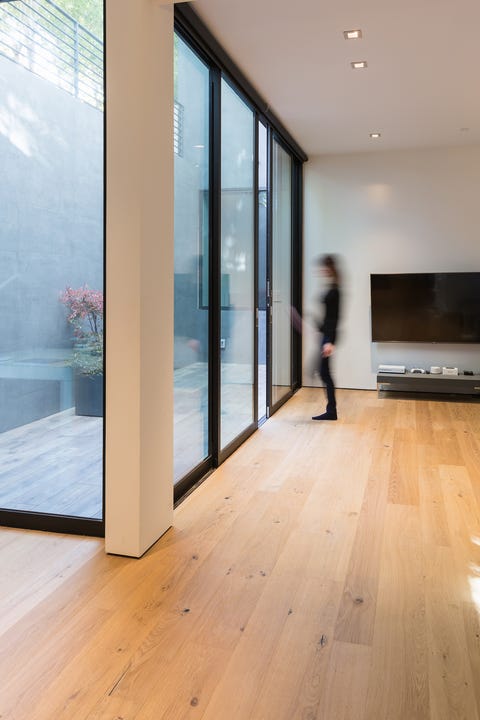 "Given that natural oak has been around for so long, we've seen interest in patterned natural oak for a few of our latest projects. We used an alternating pattern of wider planks and narrow planks. In Italy, they also now sell pentagon and triangle shapes. These shapes are great for commercial projects intended to make a bold statement, but for residences we like to stay calm with more traditional shapes." — Mary Maydan
I'm just loving these hardwood trends! They feels light, bright and expansive.
What do you think? Let me know below! ↓